Auto | Homeowners | Flood | Liability | Workers' Comp | Property
Serving with Stability and
Integrity since 1910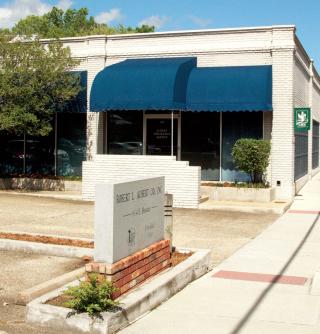 We're a Full Service Independent
INSURANCE AGENCY
We are one of the oldest insurance agencies in St Tammany Parish and the fourth oldest business in the City of Covington. Our agency represents a wide variety of highly rated and respected property and casualty insurance companies offering coverage for homeowners, auto, flood, liability, property, workers compensation, and more.
What our clients say
Great service great prices always following up making sure that we have our eyes dotted and T's crossed thank you very much
The folks at Aubert have always been very helpful with regard to my Louisiana insurance needs. I get the answers to my questions and up to date information. Premium notices are timely. I'm very satisfied with the job they do.
You all have always gone the extra mile to help me in any way that you can.
Good morning. I love how professional they're , but still very caring and understandable when we are in need of help. Thank you and keep up with the outstanding job you are doing.
Easy access to help, always friendly, clear explanations.
Excellent service and prompt to answers.
Friendly staff, Quick response times when information is needed, Great rates.
Your agency has several different carriers and I saved money by coming to Aubert for our Antique Auto Insurance. I have always gotten my Notary Bond through Aubert. It is very convenient right here in Downtown Covington.
Agents are knowledgeable & compassionate!
Aubert is very efficient and helpful in all we have need.
Personal service. When we have a question, we pick up the phone and you answer. That is important!
My agent is always very helpful and seems to look out for my best interest.
Friendly. Informed. Responsive.
Got me the insurance I needed without a hassle.
We have been with you for some years. You have always been very professional and outright helpful. When our home flooded you helped us get through the process with our insurer. During a very stressful time you made it easier for us. Thank you for that!
I have always gotten prompt response to questions and calls. I like that Aubert looks after my best interest.
They are very helpful and I like the way they treat their customers.
Excellent professional service
Personal service at its best.
Always helpful and takes care of all my questions and policy changes same day.
Great service and even better people. Would highly recommend having them as the agent in your corner for all of you property and casualty insurance needs.
Everyone at Aubert is kind, polite and hardworking. They are very attentive and helpful.
Everyone at Aubert have been extremely easy to work with and very helpful with all my insurance needs.
Great folks to do business with!
Only agency out of 4 able to provide the desired coverage.
Professional, comparative, timely quoting. Efficient communication regarding changes and or updates regarding policies and premiums.
Kyle Beerbohm and his staff is very polite, professional, and easy to work with. Any questions or concerns I have they are always there to help me out. They are and will always be who I chose for my property, auto, commercial insurance needs.
Dustin, and everyone I have spoken to at Aubert has been extremely helpful with questions and finding me good rates on all my policies from personal to business.
Professional and very helpful staff.
Trust you to do the right thing.
Nice to be able to call and get a person on the phone!
Wonderful and personal customer service.
Honesty, good service and client best interest.
Excellent communication regarding options. Only agency of 3 that I contacted that was able to provide the type of coverage that meets our needs. Wendy has been a pleasant and knowledgeable person to work with.
We've been with Aubert Insurance for over 30 years. The staff is always friendly, helpful efficient and responsive. Very satisfied with our service.
Fast, friendly service! I can get questions answered quickly and accurately.
You are always there if I need help.
You really take care of your customers needs.
Amazing customer service.
I thoroughly enjoyed working with the team at Aubert Insurance over the last several years and how easily Kyle Beerbohm explained all of the insurance details to us. They showed us amazing customer service and professionalism and treated us like family.
Kyle Beerbohm is amazing. Handles all the insurance we have on rental properties, commercial properties and our residential property. I would highly recommend him to everyone I know.
I rate their team a 10/10.