What is General Liability?
Every business, even if home-based, needs to have liability insurance. 
A general liability insurance policy (most commonly referred to as GL) provides a business with liability coverage in the event that you the owner, an employee, or possibly a product or service you provide causes bodily harm or property damage to a third party. Another component of a liability policy is defense cost coverage. This part of the policy provides for your defense in the event you are sued and need a legal defense team to represent you. A GL policy is the most common type of liability policy for businesses.
Most people also think of general liabilty coverage as "slip and fall" coverage. If someone was te get injured in your place of business, the premises liability coverage would be there to pay the compensation you become legally liable for.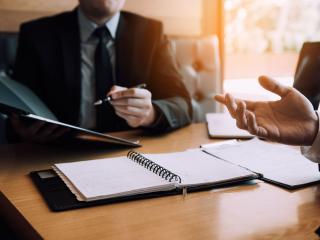 However, general liability also has a completed products and operations component to it. The completed products and operations coverage provides coverage in the event that a product you produce or a service you completed caused bodily injury or property damage to a 3rd party. An example could be food a restaurant makes or work done by a contractor.
The third component of General Liability is Personal and Advertising Injury. Personal injury could include, false arrest, detention, imprisonment, malicious prosecution, or wrongful eviction. Advertising injury could include things like infringing on someone else copyrights, slogans, or intellectual property as well as committing slander or libel against someone else.
Another misconception is that GL would cover if an employee gets injured at the place of business from a slip and fall or accident. This is NOT the case. That would be covered under workers' compensation insurance.