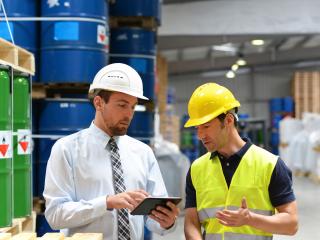 Worker's compensation provides insurance to employees who are injured on the job.
This type of insurance provides wage replacement and medical benefits to those who are injured while working. In exchange for these benefits, the employee gives up his rights to sue his employer for the incident. As a business owner, it is very important to have worker's compensation insurance because it protects yourself and your company from legal complications. State laws will vary, but all require you to have workers compensation if you have W2 employees.
A costly mistake and misconception about workers comp is that "I dont have any W-2 employees, I 1099 everyone". If they are doing work for you in any way, you are responsible. If they are truly an independent contractor, they should have coverage themselves which would protect you. Remember, what you tell the IRS and what is covered by workers comp insurance is two different things. How you pay an employee has no bearing on whether or not you are responsible if they are hurt or even worse die while on the job.
Workers comp insurance is the coverage that will pay if an employee is injured in the course of employment. It does not matter if they were in an automobile accident (at fault or not) or fell or anything else. Workers Comp will cover it.