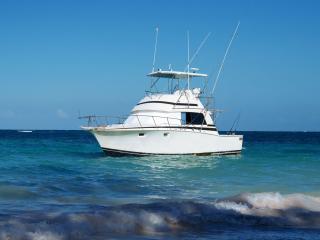 Boat insurance covers just that....your boat.
Like home insurance, a boat policy covers you for liability if someone is injured on your craft and gives you the choice between replacement cost or cash value in a total loss. Like auto insurance, boat coverage typically includes coverage for bodily injury that your boat inflicts on others, property damage your boat inflicts on docks and other boats, and physical damage to your boat should you hit something or run aground. You can also purchase comprehensive coverage against theft, vandalism, fire and flood, personal property coverage for your fishing gear, uninsured boater insurance and even roadside assistance in the event you need a tow.
Your boat is most likely NOT covered by your homeowners policy or auto policy.